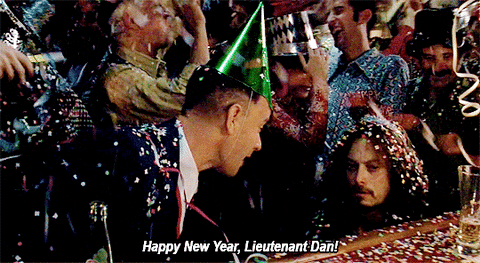 2018 was a big year for us in many ways. We've been busier than ever and our staff has worked extremely hard to keep up with the demand. We've added new staff members, new equipment, and new buildings to our operations. We said goodbye to a few long-time members of the South Shore family, and said hello to some more talented people in all areas of operation. It wouldn't be a real recap without a self-promotional link to our home-grown, free-range year-end slideshow, but here's a more in-depth look at the biggest changes we've gone through this year:
---
New Building(s)
The most noticeable change over this past year has been the addition of new buildings. We were thrilled to announce that we had two new showroom and office buildings coming into fruition: one in Lake Cowichan (in the lot below our current office building) and one in Langford (a commercial space across from Mr. Mikes, a feature that was exciting to me personally). Having both buildings in production at the same time was definitely challenging at times, but we're looking forward  to what the new spaces will bring to both our locations:
Lake Cowichan
This has been a long process (as illustrated above) but not even a series of well-collated pictures can express just how much work went into getting our Lake Cowichan project off the ground. (Well, into the ground first, and then up. A solid foundation is important ☝). As of this blog's publish date we are close to completion on the main structure, and when everything is through we will have new shop/storage space on the bottom floor and new office/showroom on the top. We'll have street parking, a much bigger  showroom space to hold meetings and showcase our work, and a great view of the lake (Weeeell, in the winter. When the trees are bare 😬)
Victoria
As of today we are about three weeks from moving into our new design center in Langford. Features include: brand new showroom sets complete with appliances, hardware, and countertops; a state-of-the-art coffee machine for clients (and us, let's be honest); more space for meeting with clients and discussing plans and cabinetry details; a more accessible entrance and parking lot; and a location that allows our commuters and clients to avoid the worst of what traffic Victoria has to offer. What more could you want from a new place? Keep an eye on our Facebook page for updates and a grand opening announcement 👀
---
New Work
This year we had to privilege to work on several unique high-end projects, which ran the spectrum in terms of style, material, design, and customization. We strengthened our industry relationships with builders and designers we've collaborated with for years and also ones that we had the pleasure of meeting just this last year. We've added quite a few photos of this year's projects (including the ones in the collage above) to our website throughout the year, but for the most immediate updates and a look at the daily grind, make sure to check out our Instagram stories (and follow us if you haven't already!)
We were also thrilled to have our work featured in several publications – including Boulevard magazine and the Times Colonist – and to receive recognition at the CARE Awards this past September for three collaborations with Terry Johal Developments:  Best Contemporary Kitchen 175 – 275 sq. ft. , Best Contemporary Kitchen 276 – 375 sq. ft. , and Best Condominium Unit over 130 sq. ft.
---
New People
We went through a few staff changes — as we do every year — and though it was sad to see people move on it's been great getting to know the new members of the South Shore family. They each bring something new and different to the workplace dynamic, both in terms of their skills and their personalities. We're definitely looking forward to another year with the #beststaffever, and you can look forward to a few more Featured Employee posts in the future 😏
---
Spencer Tracy
On a more somber note we lost an important and long-standing member of the South Shore team this year.  Spencer Tracy worked hard until his last day as a dedicated member of both the customer service and the lunchroom-floor-cleanup teams. He often soothed his stressed co-workers with his loud snores and ever-smiling face. We miss him every day and we will always remember the joy he brought to the workplace, and to our lives. ❤
---
And there you have it! 2019 is going to be a great year and we're looking forward to having you with us every step of the way. Make sure to keep an eye on our social media feeds for updates on our work, and be sure to stop by the new showrooms (as soon as we're ready for you 😬 ), See you soon!