Hello once again from the end of my kitchen table, this time with boxed macaroni and more blankets! When not in the home office I assume that those of us that are able to have spent most of their quarantine time in the bedroom; for me, it's the safest place for me to do puzzles without "help" from my dog, though it is definitely not where I want to take Zoom calls (Star Wars background or not). Here are a few ideas and tricks to help you get the most out of your new habitat for this new normal.
Above-bed lighting
Recessed lighting, such as pot lights and lighting strips, provides extra illumination above your head for reading, a softer reflection in your laptop screen, and focused light for any bedtime rituals. I've heard (and ignored) research that it's best to limit exposure to blue light and screens before bed, and accessing a lighting source that is dimmer and softer than your overhead lighting can definitely improve the relaxing, night-time vibe.
And in case you and your bed-mate can't agree on who's going to sleep when (thankfully my cat and I have devised a good system) then there are options to wire for separate bedside lights. Rather than recessed lights you can each get your own lamp, each one easily in reach for when you realize you've read the same line four times and it's time for bed (or when you've dropped your Kindle on your face. Shout-out to my mom).
Side storage/tables
Side tables are not only a good place for lamps and lights, but also for storage and a place to put the assortment of items you might need in the middle of the night (shout-out to my inhaler). You can go with the simplicity of a table-top and a few drawers (like one of our jobs that's pictured above) and incorporate the headboard, or you can go big and incorporate the whole wall surrounding the bed (below). The second option involves bedside drawers, above-bed storage, bedside closets, and even foot-board storage. We'll go into detail with the different types of bedroom storage in the sections below.
Under bed storage
Whether you need a neat place to store extra linens for a guest room or you just have too much stuff in your room (🙋‍♀️), bed-frames are great for extra storage space. Built-in shelving in the head- or foot-board, pull-out drawers, and even the area underneath the bed can be used to store items (as seen below). Of course some areas are going to be more accessible than others, so the trick is to assess the availability each space provides and store accordingly, or at least determine/rank the frequency of use for each thing you want to put away.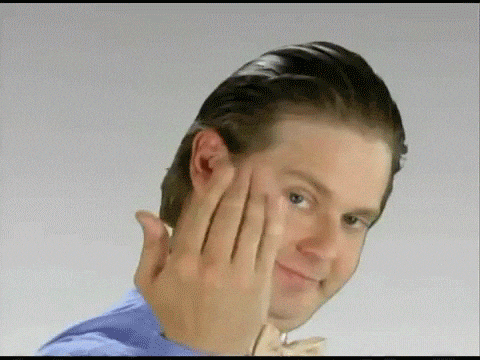 Built-in shelves
Built-in shelving is a solution that works for bedrooms of all ages; it makes use of wall space no matter how minimal it is and frees up the rest of your room. Let me tell you, more floor space would really have been useful for the high concept horse ranches I used to set up. Built-in shelving keeps things tidy, off the floor, and accessible (or hidden). Whether used for practical or decorative purposes, built-in shelves are perfect for the things you don't mind having stored in a more visible place. Maximum utilization of wall space doesn't have to mean a sacrifice of aesthetic or decorative elements either; you can use uniquely-grained woods, different patterns (as seen above) or a pop of colour to make a combination storage/feature wall. The layout of your shelving can speak volumes towards your space's design and style, while also sustaining a level of customization for your unique needs and wants.
Work station
In current times it's become more important than ever to have a space that supports multiple uses. A home office is not a reality for a lot of us, and while it's nice to be comfortable while working from home it's also important to create a distinction between a Work Area and a Living Area. If that's not possible then another option is to turn a portion of that Living Area into a workspace, which can work especially well in the bedroom. Built-in desks, shelving, lighting, and electronics hubs are a perfect place to accommodate your home office materials and tasks, while remaining separate from your nice comfy bed. It gives that extra hint of professionalism that can mean the difference between fielding phone calls and emails in relative silence to having to push your dog away from your Kleenex for the 70th time.
These set-ups are also great for students, crafters, and kids that need a bit of . . . containment when it comes to their creative actions (because a tabletop is a lot easier to clean than a carpet, right?) (I guess.) (I don't have kids). Whether working from home, creating from home, or schooling from home, a separate work area in a comfortable place will do you good.
Fold-away beds
Sometimes we have to store our friends and family (though there's probably a better way to describe that). Fold-out and fold-away beds are the perfect way to accommodate guests; you can use the beds when you need them and retain your living space in the meantime. Murphy beds are also great options for main and master bedrooms – as much as some of us would like to spend all of our time in bed it's just not realistic, so being able to put the bed away in the morning and use the room to its full capacity during the day is a great option. There are even options for Murphy beds that cater towards dogs. Please give me a moment to process that thought.
Reading nooks
Having hit the half-way point of my yearly reading goal already, I don't think I'm alone in having turned to books during this time of social isolation. You can combine an indoor activity like reading with outdoor views by way of a built-in reading nook. Reading nooks serve as seating areas, storage areas, and a literal window to the outdoors. If you don't have window space available you can put your nook elsewhere (as seen below) and use the sides of the nook for cabinets, open shelving, and artwork. Cushions, pillows, and unique finishes and hardware give the space some personality (and can act as the foundation for a really good fort 👀)
Reinvented bunk beds
Is there anyone else here that actually prefers the bottom bunk? Just me? Either way, you can't go wrong with these modernized bunk beds. Stairs, ladders, and other built-in steps provide a safe and easy way to the top bunk, and the enclosed spaces provide privacy and extra storage. Shelves at the heads or feet of the beds and pull-out drawers in the base increase and optimize storage options while helping to keep each person's things separate and tidy. Whether its in the guest room or in a main bedroom a set of bunk beds doesn't have to be considered "childish"; modern finishes, decorative touches, and specific colour palettes can set the tone for both the room and its occupants.
Stacking the two sleeping areas also means even more room for shelving and floor-space, without sacrificing individual comforts such as lighting and personal space.
Interesting headboard options
Of course, why limit your creative decisions to the bed frame or cabinets? A headboard is another great place to make a statement or introduce a piece that really ties the room together. Whether you use upholstery, stained wood, or even wallpaper to act as both a feature wall and a backdrop, headboards are a great way to show personality through function. (Unlike mine, which precariously balances my Funko collection).
You can tie everything in the room together – finishes, decor, materials, etc – with a well-chosen wallpaper or perfectly situated headboard.
Make-up desk
As someone who applies her makeup while sitting in bed (or at least I did, until I didn't have to go outside anymore), I know the importance of either having an extremely steady hand OR a designated area where you can spread your tools out and give your face the attention (and specific illumination) it deserves. Turn the complicated mirror selfie into a mere selfie with a perfectly placed makeup table. The makeup desk takes the functionality of the bathroom vanity and subtracts the toothpaste stains on the mirror and having to work around your significant other. When you're ready to head out in the world again, consider a makeup desk or vanity to help ease that transition to "definitely did not get up five minutes ago just for this Zoom call, thanks."
Why not everything?
Built-in drawer? Check. Shelving? Check. Sort of nookish vibe? Check. Unique wallpaper? Check. Personal lamps? Check? Mirror for makeup application? Check. Cute succulents I'm just dying to name? Also check. Even such a small space can combine all the best parts of a custom bedroom.
And even if you only have one wall available, don't worry! The picture above combines open shelving, closet space, a rolling ladder, and a pull-out makeup/work desk to make the most of what's available. Don't be afraid to mix and match different design and storage concepts; after all, your bedroom is your sanctuary and it should be pleasing to and perfect for you, whether it's a guest room, a dorm, your bedroom, or your kid's.
Now more than ever it's important to have a place you feel comfortable, safe, and satisfied. Use whatever tricks and tips you can to make your room that place for you. See you next time!